Over here in Penang, the state tourism organise the 'Matchmaking Night' at the Padang Kote Kota Lama.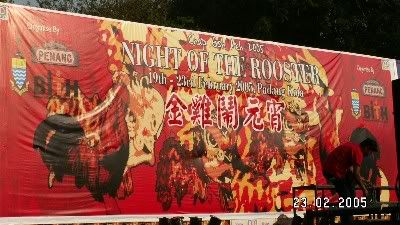 To those who hasn't been to Penang, Padang Kote Kota Lama earned it's name from the huge KKCs standing erected on the fort.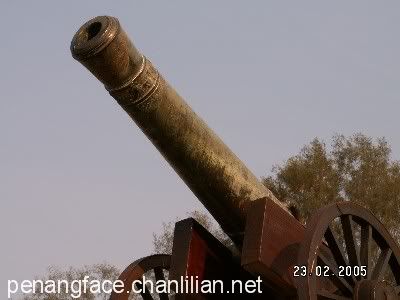 This symbolise how virile the males of Penang, isn't it?
But dang, while I was walking along the Esplanade with my toddler, guess what I found on the beach? Look closely? See? I have even blown up the photo for you.
Which means we still have a shortage of men. Otherwise, how come there are still women throwing oranges into the sea, hoping to find a husband?
– These photos are taken by 5xmom today, 23rd Feb 2005 at 6pm. A dedicated blogger devoted to bring the other side of Penang Faces to you. Sorry hor, cannot blog this under my other blog, so I jam it here. –