"You are keeping a low profile lately?"
I was lost for words. This comes from someone whom had seen me going, going, going against the tide. Someone whom provided me lots and lots of encouragement. I would seek out his opinions whenever I have some crazy ideas to pursue. And all those ideas had either materialised or the deeds done.
At one point, I was like some overnight celeb with newspapers, magazines and hospitals contacting me. Not to mention having to deal with phone calls from strangers etc.
My reply was, "I am tired. Now I am into doing things for myself. Through my blog."
I am indeed tired. I have a few plans but cannot find the strength or motivation to do it. I do not know what caused the lack of drive. Maybe those are merely my hangat-hangat tahi ayam, spur of the moment jobs or whether I really need 'me' time for now.
Some of the things brewing are:
1) My PICU guidebook. To-date, I have not approach any newspapers to help me inform the public about it. I am so tired of being featured in the papers. A few thousand copies of my PICU books are stacking up at my doorway. I am supposed to send some to the hospitals around Malaysia (some PICU nurses/doctors requested from me) but never got around to do so.
2) My coping with grief book. I wrote several chapters sometime back. Unfortunately, I feel that our society is still not very ready to deal with the loss of a child like the Westerners. Anyway, I had written a very large portion about dying children, how to lead them through the passage (in dying), funerals, *sigh, damn depressing, no?*, and etc and will probably put my half-baked theories (gathered from my own experience, our Malaysian parents sharings and references from several books) on the site. As soon as I have the urge to format it into .pdf format.
3. I have also lost my drive in promoting breastfeeding. However, this portion is not worrying as the dedicated moms from MyMomsBest are now self-driven. I used to cart big luggages around hospitals and other places to promote breastfeeding. But now? I think I am temporarily retired. I can make a lot of things happen but for the time being, I will wait for things to come to me to make it happen.
4) I am supposed to write several official letters to the Ministry of Health and it's respective branches about posters, translations, courses etc but somehow never got into the letter writing mode.
Back to my conversation with the person I mentioned above, I am thrilled that he did read my blog and noted that the blog has an interactive feedback. My eyes lighted up upon hearing about feedbacks and told him gleefully, "Yeah, a blog is like a community on its own. And I actually befriended people from 16 yrs old to 61 years old! It is such a refreshing change from the things I have done."
However, I am not altogether rotting to death.
1) MyMomsBest is organising a Mother's Day gift-giving project. We will announce them when we finalised everything.
2) My name will be appearing soon in one of the parenting magazine over a controversial issue – whether one should terminate a pregnancy/abortion? I hope people will fling mud at me to make my days more interesting. kikhkikhkikh
3) From the one single question from Doc. C yesterday, I better get my arse off this chair and start packing the books and send them out.
4) I got a call from LSee this morning because my optometrist cum MMB member said someone is looking for donated breastmilk for a premature baby. I have asked LSee to make the necessary arrangements with Pei2. I am not all lazy bum, ya?
So, shall I go high profile or remain low? Hmmm…tough question. I hate every bit of being high profile but keeping a low one is not helping others.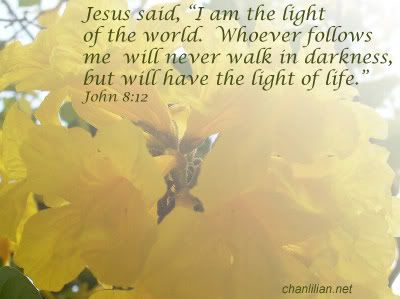 Related reads from my old blogs which illustrate why I am so tired sometimes and why I want to push on at other times:
Women who make themselves miserable