Oh WOW! I got an impressive hits from MrBrown's blog these two days over the silly, sohai, bo liao entry I made. Yeay, yeay, call me whoring for traffic, who cares…. The project even went on some online Singaporean daily – Todayonline.
So far, MunKit started it and I did one silly blog followed by Jolene and some other bloggers in Malaysia.
Because of MunKit hensem, mutated toad, 'kam yuo lou' (goldfish uncle) face, my kids challenged me to take a shot like his too. Tadaaaa, here it is.
But errr…..tongue on the wrong side lah. Blame it on my brain. I have brain damage where left and right are concerned.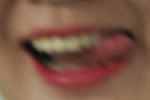 What? Photo not big enough? You want to see a better photo?
Tongue not protruded enough? But Mr. Miyagi said :
Er.. great tongue action!
in my comment board wor.
Wait…
I got another shot….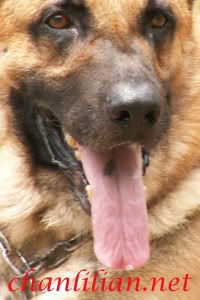 And another shot of 5xmom at Penangfaces.
Have a good weekend to all! Happy Easter, Alleluia! God bless! Rejoice, rejoice, Christ is Risen!