I was amused when I read Fishtail's blog 'The Thieves Market'. The next day or two, I saw in The Star paper about thefts involving garden plants. In the paper, they showed this plant being under lock and key. Being a Penangite, this made me blush. Hokkien words spewing, 'Cilaka, anneh pun ai thau thek, xiaxuey lang' (shit, like that also want to steal, so embarassing).
Finally, I found the tree! I had been wanting to go near and took the photo but only tonight, I got my chance.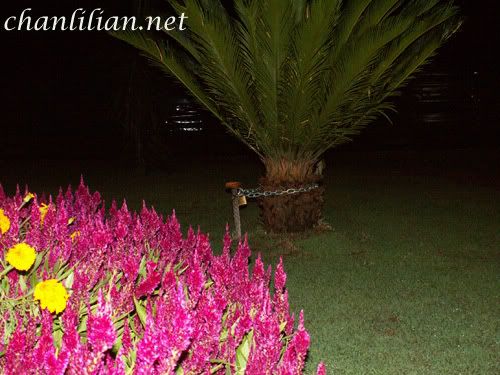 It is a lovely patch of greenery in the middle of a road divider along Jalan Farquhar, just outside the Penang Museum. I crossed the road, squatted down with my camera and happily snapping away. Suddenly, I realised that passer-bys may think I am a plant thief. Yikes, I hope no one snapped my photo in return. Or else, I will appear in the paper as – Blog Soh caught stealing plants.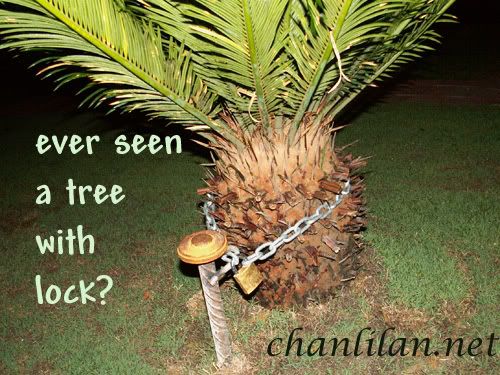 I hope all of you find this amusing. One single plant under lock and key. Poor tree. Terrible islanders.