Ladies and germs, boys and girls, non-Muslims, non-Christians, non-staunch Buddhists dan lain-lain lagi…. In case you do not know, your gods in the home must go for their annual pilgrimage today.
See this calendar?
Today is the 11th February, 2007 or 23rd day in the month of Muharram or the 24th day of the twelve Chinese lunar month. That means, in another one week, it is a new month. I.e. the first day of the first lunar month of the pig's year.
So, the first person who needs a vacation is your kitchen god, assuming you keep him in your kitchen, above your stove. You need passports. Buy them from the joss-sticks shop. Got one green and one yellow. I cannot remember the colour but one is to send him and the other is to keep until the 2nd day of the 1st lunar month to receive him. Like Borang Immigrasi like that lah.
But hor, kitchen god is a very petty guy. He sat there in your kitchen, listening to your conversations everyday. He knows that you had been bitching about the hot, big boobs neighbour who just moved in. He heard that you have been yelling at your kids. He saw you spitting into your mother-in-law's meal. He eavesdropped when you flirted with the gas delivery man. He sees every dirty secrets of yours.
Now..he is going back to see the heavenly god. The almighty heavenly god. Do you want him to bitch about you to theen kong? No, right? He may take out his little black book and blabs and your karma points will dropped several notches.
So, have you bought your tnee kueh? The sweets? You see, he is very easily bribe. So are most people. (got one old post in Food Haven case you want to read more)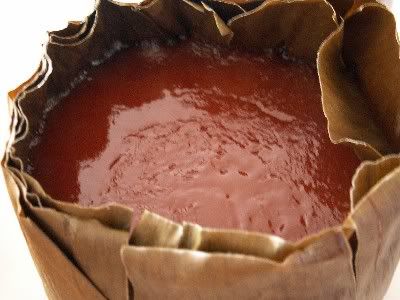 Ok, after you have sent him and your Kuan Yin and whatever else you are worshipping, it is spring cleaning time. Only on this day, can you wash the altar, bath your Kuan Yin statue, change the golden flowers, ribbons etc. Of course, if you are going to bath your Kuan Yin statue, you need to know the rules too. But heh, I am too lazy to explain further. Too lengthy lah.
Want lucky number? Go buy 1157.
Yay, I got my CNY's clothes already.