Actually, I don't want to share my AhPek with all the women wan. He is mine, mine, mine so take your hands and eyes off him, ok? But boh pien, so many women are pinning for AhPek so I must please my women readers.
Nah, see part of him only. The rest, I simpan and keep as my desktop.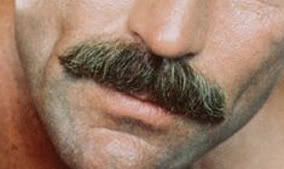 1. Your name, URL, Blog Title
AhPek.com and my most recent baby is HOT!
2. You write about?
Dei, Cum Check me out lah.
5xmom gek sei….Ask you question, answer lah! Next time, don't want to include you anymore.
3. Still hunting or waiting to be hunted?
Waiting. Waited for 25 years already.
5xmom slaps forehead…Dei, you slowly, slowly wait lah.
4. Are you vain? (tell us if you go for facial, have permed and dyed hair etc, i.e. if you care for your looks)
Siao!! I don even comb my hair!
5xmom murmurs…. Oooh….I like! So macho, so manly, so tai nam yan.
5. Why type of girls turn you on?
Those lying on a big bed without a stitch on. Sure big turn on wan!
6. What do you see first in member of the opposite sex.
First the nen nen.
5xmom retorted…What la, nen-nen can be fake ones, ok? Nowadays got bra filled with silicone, underwire, air, sponge, bricks and so many other types. It can be misleading. Skali take off, become airport time, how? But psssttt…Ah Pek, how? Ok ah? Qualified or not? *points* Nay…ok? You da expert mah.
7. In 10 years time….you want to be a……(complete the sentence please)
In ten years time I will be botak oredi, 1 feet inside the coffin, somemore you ask me what I want to be?
8. Do you see a future in blogging? Yes/No, explain please.
Hmmm… maybe good for another 5 years. For me lah. After that I retire oredi, so I can't be bothered anymore.
9. Name three blogs you read.
Before I answer this, I looked at question no 10. So if I say 5xmon here then I will be repeating myself. So I say I read Humor, Sex and Lies, Then I go read everyone else in my blogroll and in my bookmark!
10. Do you read 5xmom. Yes/No, why?
Of Course lah Dei! If not why you interbiu me?! Because you one hot mama!!
– End of interview-
Cheng yan, thank you for taking part.
Now, I have two more lengjais left only. Jeng, jeng, jeng….